A. Mark Avakian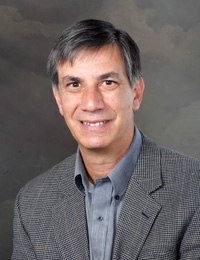 Mark has over 30 years of diverse experience in engineering design, facilities engineering, operations management, and project management. During the first half of his career he held engineering and operations management positions for Fortune 500 companies including Tupperware, Dart Industries and American Cyanamid (now Monsanto).
In 1993 Mark joined St. Onge Company, an international consulting firm. In 1996 he became a partner and established the Manufacturing Services Group. The group was responsible for applying lean principals and practices to manufacturing facility design and process improvement projects. Clients included Ford, GM, Caterpillar, Duracell, and Harley-Davidson.
In 2008, Mark established Avakian & Associates, LLC as an independent operations consulting and project management firm. The firm has completed over a dozen projects for customers including Power Systems Manufacturing, Alstom Power, Inc. and Colliers B & K.
Mark has a Bachelor of Science Degree in Civil Engineering from the University of Maine, a Masters of Engineering from Manhattan College and has completed MBA courses at New York University's Stern Business School. He is a Registered Professional Engineer and Project Management Professional. He has given numerous presentations to professional organizations including the Society of Automotive Engineers, American Inventory and Production Control Society (APICS) and the Material Handling Industry of America (MHIA).